Carry your laptop, books and supplies to school in style with a personalized messenger bag featuring a custom monogram and white chevrons and stripes on a black background. You can also customize the red binding color if you prefer another color.
Recently sold, thank you for your order!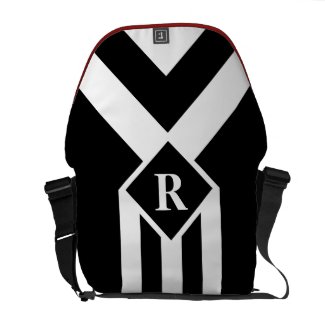 White Stripes and Chevrons on Black with Monogram Courier Bag
by
RocklawnArts
See other
Rickshaw messenger bags
.
Check out the
collection of White Stripes And Chevrons On Black With Monogram products
.
If you like this item, please share this post using the links below.