Add a bold accent to your home decor with a stylish custom hanging lamp featuring a shade with a geometric pattern of black, white, and red diamonds.
•Also available as a table lamp or stand alone lampshade.
Recently sold, thank you for your order!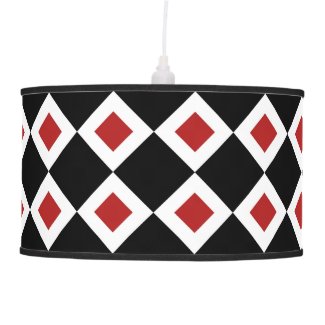 Black, White, Red Diamond Pattern Hanging Lamp
by
RocklawnArts
View Black white red diamond pattern Lamp-In-A-Box Lamp online at
zazzle
Check out the
collection of Black, White, Red Diamond Pattern products
and see more items with complementary patterns:




If you like this item, please share this post using the links below.