Stylish custom stickers feature a dreamy photograph of puffy white cotton ball clouds on a blue sky. They make great envelope seals.
Recently sold, thank you for your order!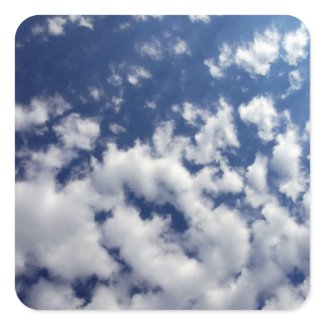 Puffy Clouds On Blue Sky Square Sticker
by
RocklawnArts
Browse Clouds Stickers online at
Zazzle.com
Check out the
collection of Puffy Clouds On Blue Sky products
.
If you like this item, please share this post using the links below.