Stylish customizable wrist watch features an original black and white photograph of rippling river water on its face. The abstract photo looks like marble. You can easily change the band color from white to black if you prefer.
Recently sold, thank you for your order!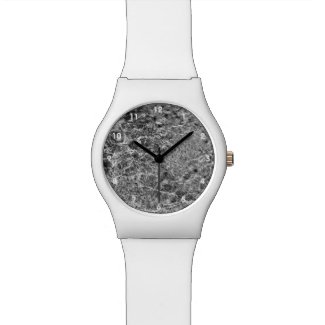 River Water Ripples Wrist Watch
by
RocklawnArts
Check out other
Wristwatches
online at Zazzle
Check out the
collection of River Water Ripples products
.
If you like this item, please share this post using the links below.