Make your cards and gifts stand out with stylish customizable square stickers featuring a white diamond with a bold red diamond border on white.
Recently sold, thank you for your order!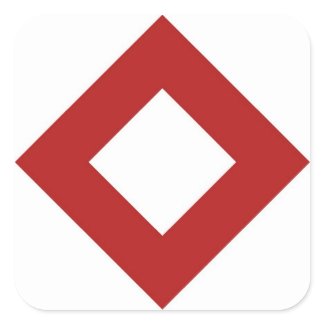 White Diamond, Bold Red Border Square Sticker
by
RocklawnArts
Browse other
White diamond bold red border Stickers
Check out the
collection of White Diamond, Bold Red Border products
and see more items with complementary patterns:




If you like this item, please share this post using the links below.