Flickering yellow and orange flames consume a pile of pine cones and sticks on these evocative rectangular stickers. The dancing fire patterns take up most of the photo angling diagonally up to the left. The edges of the blackened pine cones glow orange highlighting their texture and form.
Recently sold, thank you for your order!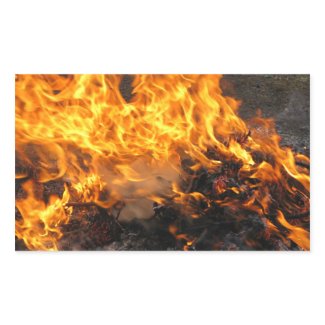 Burning Brush Rectangular Sticker
by
RocklawnArts
Get the best
custom sticker printing
at Zazzle.
Check out the
collection of Burning Brush products
.
If you like this item, please share this post using the links below.