Have fun putting together a custom puzzle featuring a striking photograph of Double Arch in Arches National Park near Moab, Utah. It includes a beautiful gift box with the puzzle image printed on lid.
Recently sold, thank you for your order!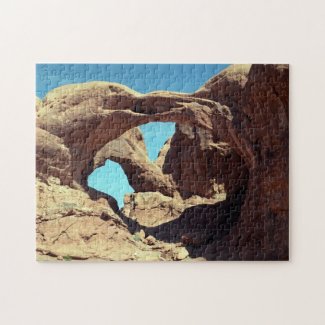 Double Arch Puzzle
by
RocklawnArts
Shop for another
Zazzle Puzzle
Check out the
collection of Double Arch products
.
If you like this item, please share this post using the links below.