Add a distinctive touch to your envelopes with customizable return address labels featuring a bold black and white checkered pattern on each side. Easily add your own address to the middle.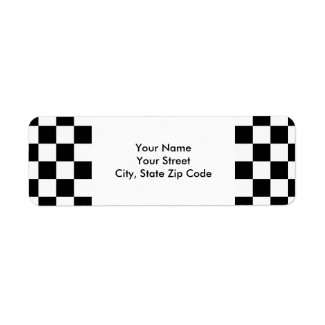 Checkered Black and White return address label
by
RocklawnArts
Check out Checkers Labels online at
zazzle
Recently sold, thank you for your order!
Check out the
collection of Checkered Black and White products
.
If you like this item, please share this post using the links below.