Send a friend a distinctive card featuring rhubarb flowers. A thick green rhubarb stem rises through the left side of frame. Two branches with stalks of tiny pale yellow-green flowers angle diagonally up to the right while two short stalks of buds attached to the main stem point to the left of frame for a nice compositional balance.
Recently sold, thank you for your order!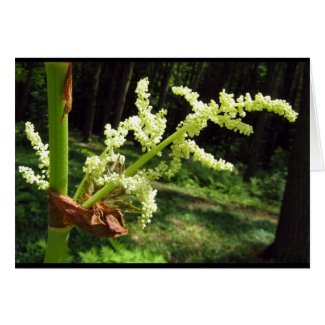 Flowering Rhubarb Stalks Blank Card
by
RocklawnArts
Check out more Rhubarb Cards at
Zazzle
Check out the
collection of Flowering Rhubarb Stalks products
.
If you like this item, please share this post using the links below.